With growing mobile Internet usage, implementing a mobile marketing strategy is crucial to meet annual sales goals. As of 2016, 60% of worldwide mobile users connect to the Internet via their mobile devices, and in 2017, mobile commerce is predicted to hold a quarter of overall global commerce revenue. Embracing mobile marketing is now a requirement for modern businesses.
When you look at the mobile market today, its many operating platforms and devices, it's easy to get confused and difficult to decide how exactly should your mobile strategy look like, and what kind of application do you need. That's why to help you out, we divided mobile marketing strategy into 6 steps you should consider when planning your mobile campaign.
1 Define your objectives
The foundation of every mobile marketing strategy is defining its objectives. But how do you define your objectives?
First, remember to be specific about your goals. Do you want to attract particular demographic to your brand via your app? Increase customer retention? Or brand awareness? Each of these requires different approaches and considerations. Of course, you could want it all, and it's possible to achieve it, but the more realistic you are about your campaign goals, the more likely you are to meet them.
When you begin drafting your mobile marketing strategy, one other important aspect of it is setting a firm deadline. Having a firm deadline will keep you focused on the task.
2 Select the right environment
Here's where all the fun begins. We're living in the era of mobility, and mobile devices are everywhere. Selecting the right mobile environment can be difficult if you don't know what it is that you want to achieve business-wise.
Therefore, depending on your objectives, you might decide to invest in a web, hybrid or native application.
If you decide to invest in a native mobile application, be aware that you'll have to develop each app separately for each environment (ie. iOS, Android) which generates costs. You can decrease development costs significantly by creating hybrid apps or web apps; however, native mobile applications offer the best marketing results and have the broadest spectrum of capabilities, which we'll talk about later.
A web app or, better yet, a hybrid app might offer less in terms of in-app user engagement, but can be viewed across platforms and devices. That is why it's essential to first define your objectives – it'll make it much easier for you to decide on the application type.
You should also consider your application's mobile environment based on usage and popularity of the provider. Currently, the most popular mobile operating system is Android, which sets the competition apart considerably:
Smartphone OS Market Share – World Wide
As of Q2 2015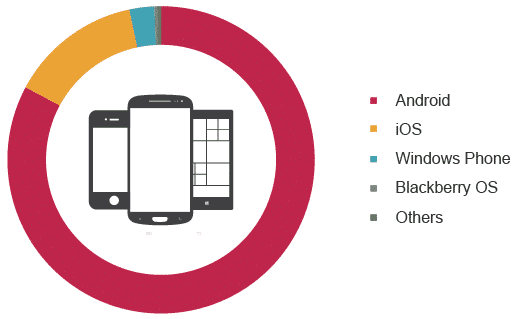 | Period | Android | iOS | Windows Phone | Blackberry OS | Others |
| --- | --- | --- | --- | --- | --- |
| 2015Q2 | 82.8% | 13.9% | 2.6% | 0.3% | 0.4% |
| 2014Q2 | 84.8% | 11.6% | 2.5% | 0.5% | 0.7% |
| 2013Q2 | 79.8% | 12.9% | 3.4% | 2.8% | 1.2% |
| 2012Q2 | 69.3% | 16.6% | 3.1% | 4.9% | 6.1% |
Source: IDC
Wearables and tablets
Gartner Research projects that in 2017 there will be over 322 million wearable devices world-wide, compared to 274 and 232 million in 2015 and 2016, respectively. It's an opportunity brands cannot miss, even more so since there aren't enough apps developed for wearables.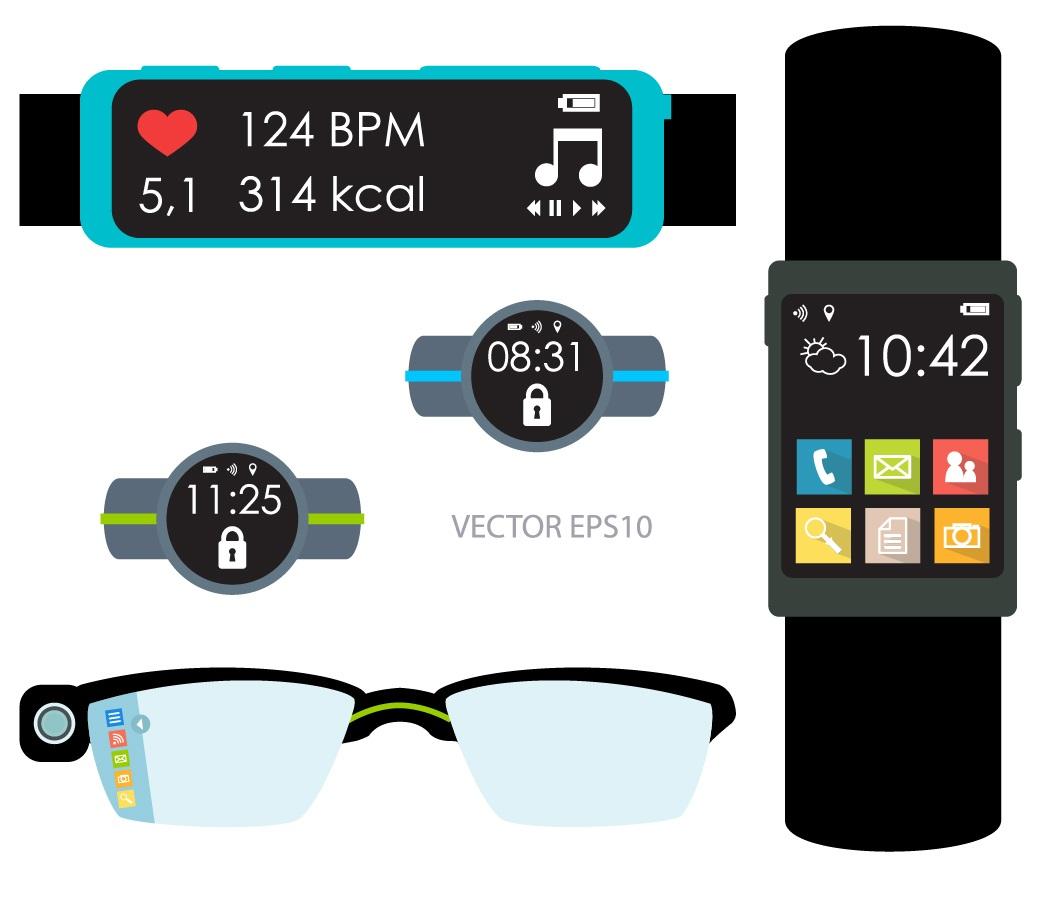 Source: experitest
But let's not forget about tablets, iPad in particular. It's worthwhile to consider developing an application for iPad, because even though iPad's popularity has dropped over the years, it still holds a considerable chunk of the market.
3

Design for User Experience

You should always put positive user experience on top of every decision to design, modify, or upgrade your application.

The UX essentials to remember when developing a mobile app:
ease of use
design
performance
functionality
Native mobile applications win here indubitably over hybrids and web apps. Below are the limitations of each:
Features
Native
Hybrid
Web
Development Language
Native only
Native and Web/Web only
Web only
Code Portability
None
High
High
Device Specific Features
High
Moderate
Low
Access to Native APIs
High
Moderate
None
Advanced Graphics
High
Moderate
Moderate
UI / UX
High
Moderate
Low
Upgrade Flexibility
Low

(always through appstore)

Moderate

(generally through appstore)

High
Installation Experience
High

(from appstore)

High

(from appstore)

Small

(via mobile browser)
Source: LinkedIn Nitish Rana
4 Importance of Development Quality
Whichever type of an app and environment you choose, you need to ensure you're investing in quality. A study shows that only 16% of users will try a buggy app more than twice. Also, 55% of users prefer mobile applications over mobile websites because they are more convenient. So make sure you don't blow it by developing lagging, low-quality app, and before making any decisions, consult with developers about your expectations, their experience, and previous work.
Mobile Apps vs. Mobile Websites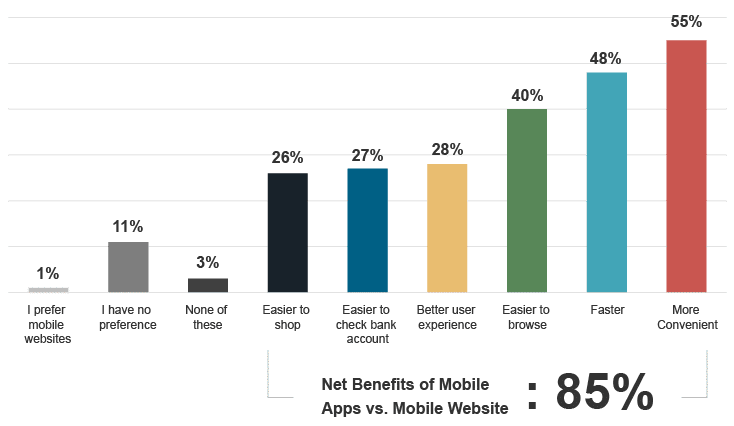 Source: gwgazette
Location
Users are increasingly interested in where to find things they query on their devices. The more specific you are about the location of your business the better chances you have to sale. In fact, businesses experience a 20% increase in conversion rates when adding location information to their online ads.
Also, using location services in your mobile app can greatly increase sales. Let's take Starbucks' Mobile Order & Pay for example.
Ever since Starbucks introduced it's mobile order service, the company has been experiencing steady growth in transactions annually:
Average Weekly Mobile Transactions at Starbucks US
Company-Operated Stores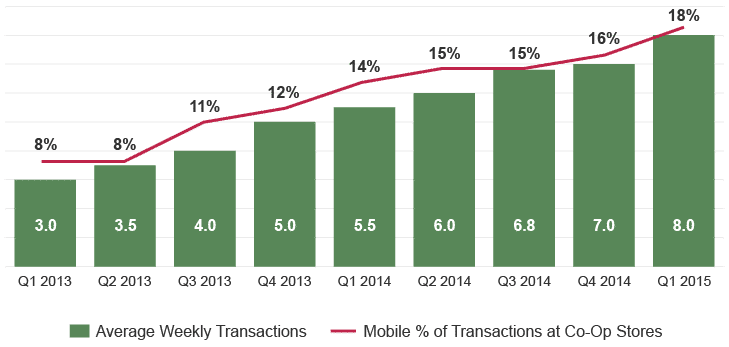 Source: Business Insider
Ensure High Relevance
The majority of mobile users (67%) check their phones without an incoming notification or call. Sending in-app notifications with current discounts and special offers prompts purchases, especially when notifications are tailored specifically for the customer.
How can you do that?
Through your mobile application. Sign-up details, in-app customer behavior, the level of engagement – all will generate plenty of precious data for you to utilize.
Analyzing in-app behaviors is currently one of the most efficient ways of segmenting your audience. By measuring the reach of notifications and actions taken, you and your marketing team can remodel your messages for particular demographics so that they convert better.
But be wary no to overdo notifications. Focus on the timing and the content. Value your customer's time. Don't be invasive and send only what you know will spark interest.
Summary
Mobile technology is a branch that doesn't stop to grow, generating higher revenues each year. But if you still have any doubts about developing an app, or you are trying to save money while making one, don't. Mobile users love applications and spend 90% of their overall mobile time using them. Staying behind on that front drives your business down.