Preoccupied with acquiring new clients, businesses too often don't tend to the needs of their existing customers, forgetting all about the power an already paying consumer holds. Unfortunately, retention marketing seems to have been pushed somewhat aside, and as Econsultancy study revealed, businesses spend 16% more on acquisition based marketing than retention marketing: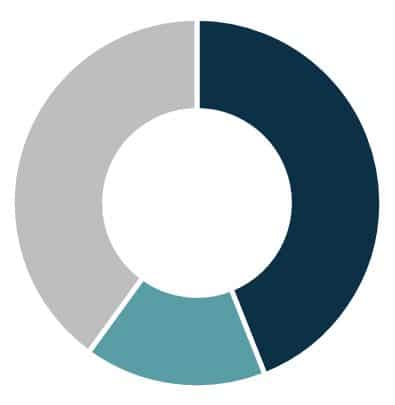 Acquisition
Retention
Equal Focus
Source: Econsultancy study
Judging by those statistics, one might assume that companies favor new customers because they are more valuable to them. Yet it would be an incorrect assumption, because the key to every brand's long-time success is the customer lifetime value (CLV) – the amount of money a customer spends on a particular brand during a lifetime.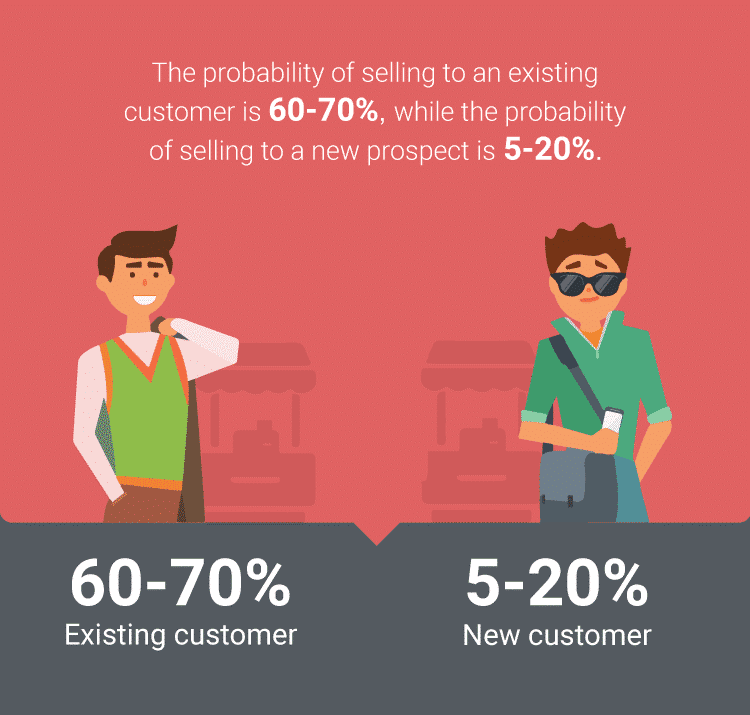 Source: Invesp
In this article we explain the importance of customer lifetime value and why businesses need to spend more time focusing on their customers.
Understanding Customer Lifetime Value
Let's look at how Apple tackles its CLV. It's estimated that Apple iPhone customers are valued anywhere between $700-$900 every two years, which, over a 20-year time span, makes an iPhone customer worth $8,000, on average.
However, such customer loyalty is only possible because Apple takes care of its customers like no other brand out there – its customer retention is virtually perfect.
According to Crazy Egg, 67% of customers stop using particular products or services when they feel they aren't cared for. Again, Apple excels here with its Genius Bars, places where customers receive free help and support if their product is still under warranty.
On top of that, Apple has a dedicated online forum for each of its products with experts commenting and solving customer questions: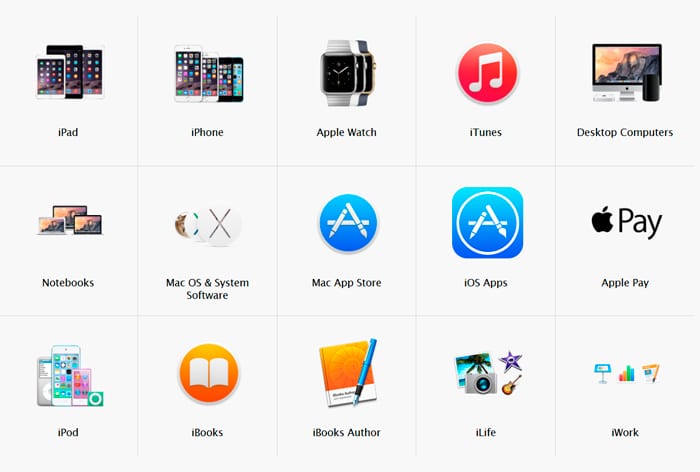 This type of after-sales service makes Apple customers feel valued and ensures their longevity as a loyal customer to the extent that 90% of consumers who buy iPhones intend to buy the newest iPhone when it's time to upgrade. Without Apple's adequate customer service, that percentage would be a lot lower.
How to Increase Customer Lifetime Value
There are a number of ways businesses can increase their CLV:
1

Loyalty Promotions

Stores urge shoppers to sign up for their loyalty programs for a reason. Customers love various discounts and offers, and loyalty programs are a proven strategy for increasing brand loyalty and customer spending.

Starbucks has one of the best customer loyalty programs in the world. Its program is very simple: drink more coffee at Starbucks – receive better deals in the future. Starbucks' figures confirm just how successful this approach is. In the United States alone, Starbucks has more than 3 million loyalty members who account for 35% of all Starbucks transactions. They offer a 3 level system that includes free in-store refills and birthday drinks on the house: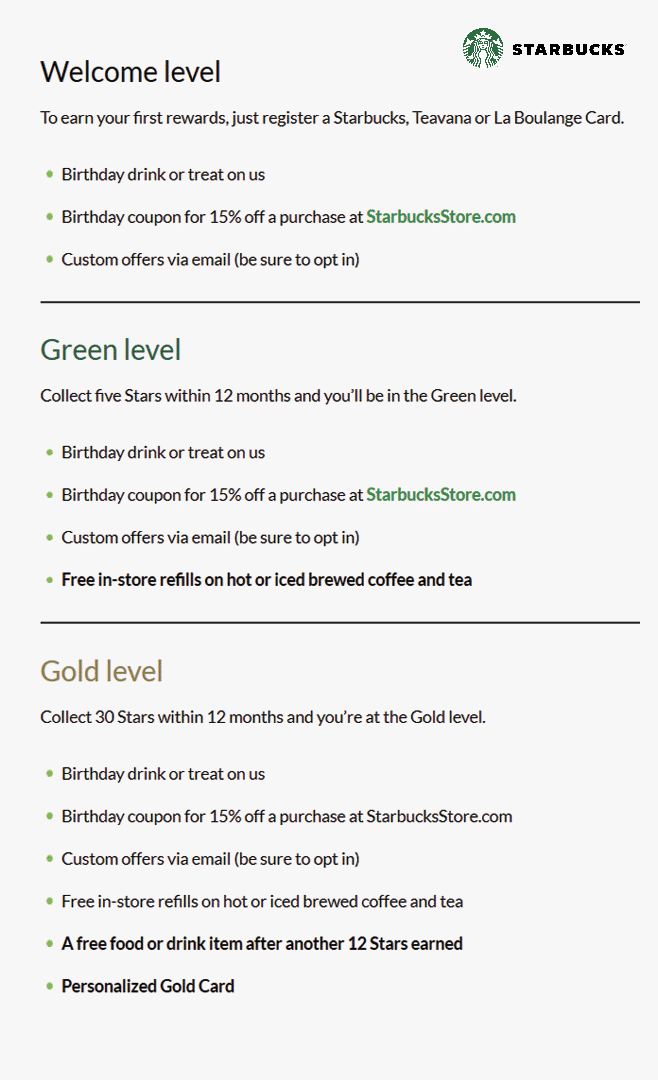 So it should be no surprise that the average customer lifetime value of Starbucks is over $14,000?
2

Bring Back Lost Customers

Another method of increasing CLV is focusing on past customers who didn't receive adequate post-purchase treatment.

Bringing back those forgotten clients starts with reminding them about the brand via well-crafted emails. Such a call-to-action emails should also encourage customers to reconnect with the brand, and this is done best by sending time-sensitive offers.

For example, customers who have not bought a brand's item in the last 180 days can receive a unique voucher code valid for the next 72 hours. Time-based offers create a sense of urgency that compel the customer to take immediate action, while offers with no time-limit fail to provide the same impact.
3

Expanding Outreach Strategies

Brand's social media presence is another crucial element of its marketing strategy. Engaging with customers on Facebook or Twitter significantly strengthens the client-brand bond, as the Lab42 infographic shows.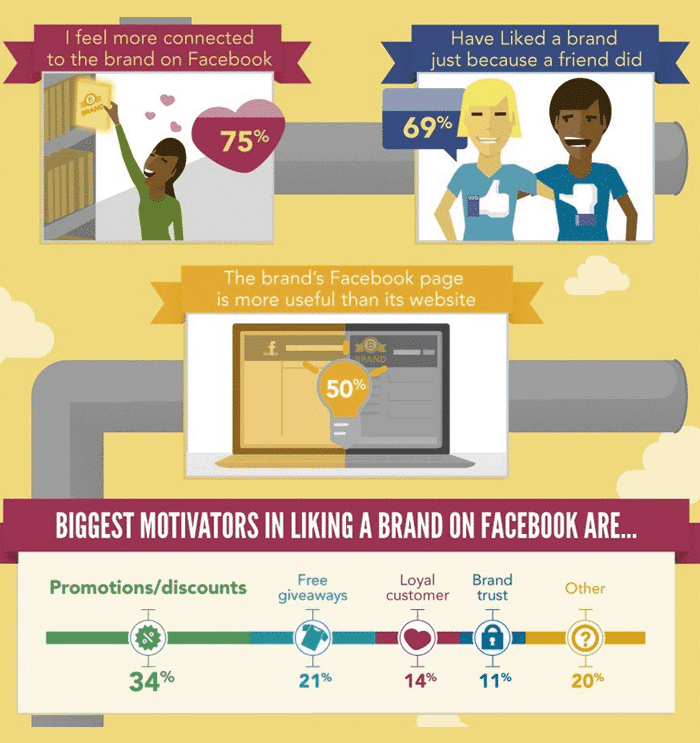 Social media interaction is a great way for brands to reach out to their customers, provide support, and present the human side of the brand. For example, Xbox has created a dedicated Twitter account for customers who face support issues, and the client-brand communication there is excellent: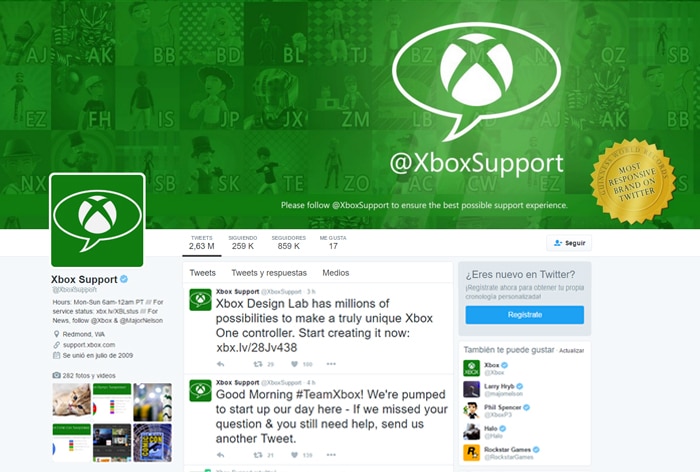 The result: with over 2 million tweets, Xbox has been voted the Most Responsive Brand on Twitter, and holds the Guinness World Record for the same achievement.
4

Upselling

While such an obvious method of increasing customer lifetime value, upselling is one that is surprisingly often overlooked. Selling extras, extended warranty, or related products is a good and effective way to increase the CLV. Try it for yourself, for example, when selling a laptop, offer your clients a mouse at a half price or a year-long free antivirus software subscription. This kind of approach is likely to increase the CLV of your company.
Summary
While acquiring new customers is an important part of every business, the value of client retention cannot be overstated. Successful customer acquisition happens only when new customers stay with the brand for a prolonged period of time, preferably a lifetime.