WordPress for Enterprise
Business Websites
We Specialize in Web Design and Development.
High-quality, WordPress websites for enterprise. ---
We support your applications as if they were our own.
We review every line of code and closely vet technical integrations. Our clients tell us that the standards we introduce bring confidence and creative freedom to their developers, trust to leadership, and efficiency and order to their pipelines.
---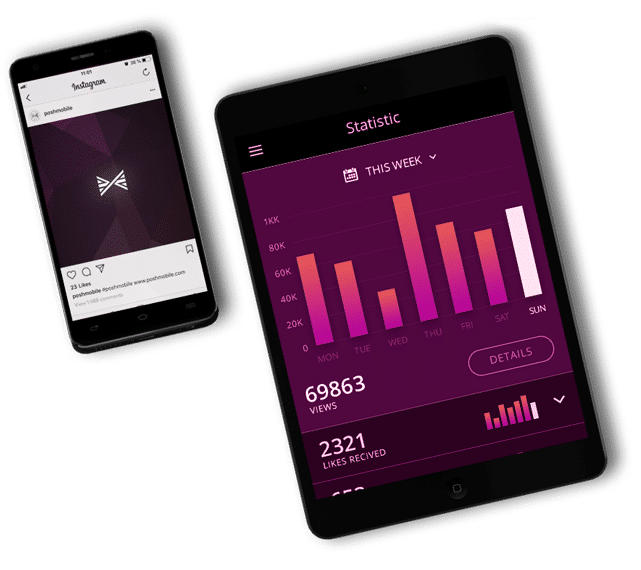 Get a website suited for Enterprise at Scale
To enhance and support your brand reputation, your website needs to perform flawlessly, seamlessly, and with dependability. That's where WordPress comes in. Big brands trust WordPress for its flexible content management abilities, ease of use, and endless integrations with plugins and extensions that allow you to reach your target market through the right promotions.
Security should be more than an afterthought. We make sure your site and your information is safe and secure from the start. While we will provide you with a guarded WordPress website, we don't abandon you to handle the bug wrangling or security patching. WebDevStudios offers post-launch services that includes ongoing maintenance, support, and security.
You have built a reputation of reliability. Your enterprise business website should represent that. Let us build a dependable infrastructure for you that is capable of handling high-volume traffic without ever slowing down, keeping visitors on your site getting the information they need.
Dependable Infrastructure
Easily connect with Hubspot, Salesforce,Mailchimp, etc Once your website is live doesn't mean the work is done. With lots of popular marketing plugins available to WordPress, from newsletters to social media, our team can help integrate those services creating the ultimate marketing machine.
Along with all of the tools and features your marketing team needs to be successful
Ease of Use

Easy to manage for your team.
WordPress provides the ability for landing page creation, social media integration, web lead forms, blogging, and list building. More than a platform for blogging, WordPress is the nonprofit platform of choice for places of worship, charities, foundations, and community organizations.
Marketing Automation Integration

Easily connect with Hubspot, Salesforce, Mailchimp, etc Once your website is live doesn't mean the work is done. With lots of popular marketing plugins available to WordPress, from newsletters to social media, our team can help integrate those services creating the ultimate marketing machine.
Mobile Ready

Optimized for mobile devices. With mobile becoming even more increasingly important as a device, you now have to consider where your users are coming from. At Mercury we optimize your site from the ground up by ensuring your site is responsive no matter what device or browser your visitors access your site from.
Search Engine Optimized

One of the ways that WordPress is perfect for any type of business, is that it has great search engine optimization (SEO) right out of the box. You don't have to do anything extra. In fact, WordPress takes care of about 90% of the SEO mechanics for you! Plus, Mercury's enterprise business website development projects are completed with solid optimization with search engines in mind.
"Mercury Digital has been instrumental in helping us define and execute the right strategy for our web properties" Every Client is a Partner
Browse a Sampling of Our Recent Projects.
---

Data with a human touch. Appen provides high-quality training data to improve machine learning at scale.
With Mercury's help, Appen redesigned their website to a modern, engaging, human first aesthetic and saw a marked increase in lead generation from their refreshed online propery
---

TM Forum is a global industry non-profit dedicated to digital business, connecting talented individuals, leading companies, and diverse ecosystems to accelerate successful digital business transformation for their close to 1,000 members.
With Mercury's help, TM Forum rebranded to a clean, forward looking aesthetic and then we redesigned all of their global digital properties to match.
---
Mercury has quickly become our most trusted IT partner. They have significantly improved our digital experience and their importance to the organization can not be understated.

Mercury is an incredibly professional, conscientious, hard working and forward thinking group. I would highly recommend them for enterprise scale digital transformation projects."

Richard May

VP, Information Technology and Services

PCS Wireless partners with manufacturers, operators, distributors, service centers, and retailers to turn inventory challenges into business opportunities.
Mercury worked with the PCS Wireless team to develop all new web properties and supporting marketing materials leading to an 11x increase in page views in 1 month.
---
Mercury combines high-end design and modern development practices to make sure that our customers, who are global and mobile, have a positive and engaging digital experience.

The team also provides ongoing marketing execution support to ensure that everything we do offline matches what we do on the web; our website, digital marketing, event marketing, print collateral, and advertising is all highly coordinated and aligned."

Ronald Hans

VP, Business Development Secure, high-quality code is just the start. If you need to hire a WordPress development company, then our monthly support plans offer total peace of mind.
A solid team taking care of everyday maintenance and ready to provide support services as required.