With 61% of all Internet users commencing their buying journey online, your brand's digital marketing strategy has to be seamless if you want your company to grow. However, there are a number of elements to consider when planning your digital marketing strategy, each requiring careful attention and ability to plan ahead.
Before you start making that first draft of your digital marketing strategy, sit down and define what are the exact goals you would like to achieve through it. Ask yourself these questions:
What is the strategy's goal for your brand?
What is your target audience?
Which product or value of your brand would you like to push forward?
Only after answering these can you begin planning your brand's digital marketing strategy.
Now let's dissect various elements of a good digital marketing strategy, and take a closer look at its particular components.
1 Product
Usually, when businesses start planning their marketing campaign, they have a specific range of products for promotion in mind. Let it be a new line of tools or body lotions, narrowing down the range of products for your new campaign is always the second step after defining your goals. Doing this will help you better tailor the whole campaign for your target audience.
2 Price
After picking products viable for your campaign, consider their price and compare it to that of your direct competition. Is your competition offering similar products for a much higher price? If yes, take a look at your manufacturing and delivery costs. Can pull your price down and retain quality? Do it. It might give you a considerable competitive advantage and a point to use in your campaign.
3 Location
The location of your business can help you tailor your digital marketing strategy specifically for consumers based close to your business' location. Remember, near proximity of a brand to a consumer increases trust and leads to better sales. Almost 50% of marketers believe localized marketing is the key to brand's growth. Also, according to BrightLocal, 92% of local consumers read reviews of local businesses before making a purchase or using their services. Research your local market thoroughly, and be sure to include your local audience's needs and expectations in your campaign.
4 Distribution channels – existing or new ones?
Once your digital marketing campaign takes off, you have to be able to deliver your product or service to customers at the right time and within a reasonable time frame. Take a look at your distribution channels and analyze costs against delivery time and parties involved in the process. Will you be better off using indirect distribution or direct distribution channels? Keep in mind, even excellent digital marketing strategy won't propel the business forward if the company fails to deliver the product.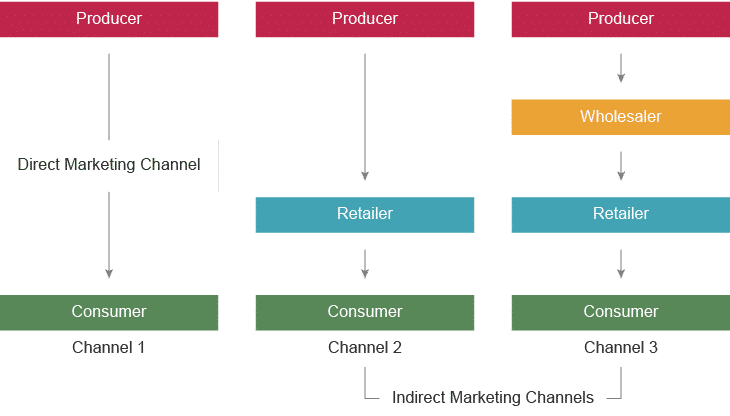 Source: Easy Marketing
5 Promotion Channels
Social Media
The word of a valuable product or service spreads fast on social media. According to eMarketer, 33% of consumers find new brands and products via various social media channels. But social media is also an inherent part of customer retention, and having responsive company accounts on Twitter, Facebook, or Instagram significantly increases customer experience. In fact, 80% of social network users prefer to engage with a company via Facebook.
Website optimization
Acquiring new customers using social media is one thing, but you also need to focus on your business' website, because that's where your prospects will eventually land. 57% of users leave a website if it loads over 3 seconds. Confusing navigation and irrelevant content are among many factors discouraging prospects from purchase, as is the lack of a responsive website. To make sure it's not the case with your website, optimize it for mobile devices, content relevance, and high performance.
Email marketing
Even though today's marketing has shifted more toward social media, the power of emails and paid advertising shouldn't be undervalued. In fact, email marketing is still the most personal marketing medium. Remember, not all online consumers have Facebook or Twitter accounts, but they all have an email account, and they check it whenever they can:
Subject: Email, we just can't get enough
The results are in and you won't believe where, when and how often we check our email.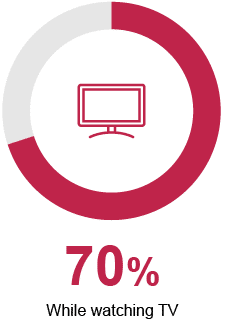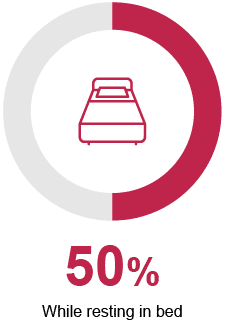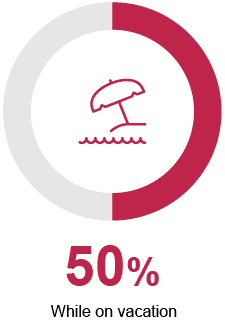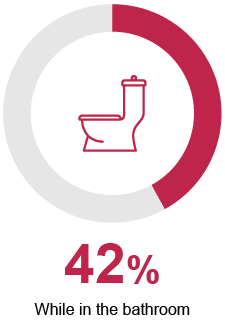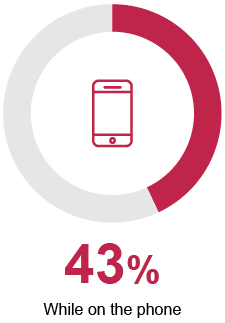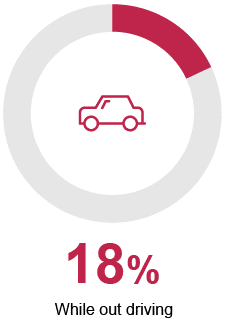 We spend 6 hours a day checking email
(30 hours during a work week)
Source: Adobe
6 Testimonials and awards
Ensuring your product or service is spoken of favorably across various mediums considerably increases sales. 88% of consumers trust online reviews. Moreover, 1 to 3 reviews is enough to convince a consumer whether a brand is valuable.
7 Partners
Being a lone wolf in the world of business might have worked well in the past. Currently, however, using strategic partnership brand marketing brings better results and can help your business exponentially.
Look for partner companies that share similar values and qualities, and also, that are compatible with your brand in the eye of the consumer. By teaming up with appropriate companies, you can acquire new distribution channels, increase marketing exposure, save money, and much more.
Alright, so your digital marketing strategy is ready. Now it's time to think about the conversion process.
It's time for you to act.
Conversion process
Prospecting
Although inbound marketing is getting more and more momentum, prospecting is still an important part of every marketing strategy.
Begin compiling your prospect database by qualifying potential customers and companies. Reach out to those that are most likely to be interested in your brand and product. This can be a time-consuming and tedious task, but it's also one your business won't go anywhere without. You can also buy a prospect list, which simplifies this process considerably – prospect lists are usually already highly targeted.
Once you've pulled together a prospect list, use various mediums to establish contact: cold calling, advertising, or networking.
Social prospecting
Social media channels are invaluable when prospecting and generating new leads for your brand. Platforms such as LinkedIn or Twitter offer you the ultimate opportunity to engage with your prospects and build a reliable following. With a sizable amount of leads, you can craft call-to-action posts and tweets with links to targeted landing pages on your business website. If you ensure a steady level of engaged leads, conversion rates will increase.
Generating New Leads
Whether it's a need to change company's outdated accounting information system, a wish to buy new mobile devices for employees, or simply a desire to learn about new methods of treating certain ailments, prospects take to the Internet to look for solutions to their problems. Bringing valuable and relevant content through various mediums is an effective way of generating new leads. Webinars, blogs, eBooks, or YouTube videos gain prospect's trust and encourage further engagement.
Email marketing
Email marketing brings tremendous results, but only when it's done the right way. Consumers are alert to SPAM and can easily spot it. That's why creating effective email campaigns is a true craft.
One of the best methods to acquire new customers via email is by using drip campaigns. Drip marketing allows you to craft and portion your marketing message so that it best fits the needs of your individual leads. With automated emails, you're sending the right content at the right time until you get a response. If the response is positive, consider taking further steps: learning more about the prospect or making a call.
Real-time action
While it's important to have a digital marketing strategy with defined points and milestones, it's crucial your marketing team reacts to trending topics your brand's sales can leverage from. Following trending topics and including them in your marketing campaign considerably increases conversion rates.
Summary
Getting your brand to a point where it's widely recognizable, valued, and desired is a difficult and time-consuming process. But with the right digital marketing strategy and its subsequent execution it becomes a possible scenario for every brand across all industries.
While creating your digital marketing strategy on your own, however, it might be easy to feel overwhelmed by the number of elements required to make it right. If this is the case, consider hiring digital marketing professionals with experience and proven results. A reputable digital marketing team will help your business meet the desired goals and objectives.